Review of the Hybrid ARM Mortgage
Hybrid ARM Mortgages are one of the least expensive mortgages on the market. The VA Hybrid ARM is even better. Since they are partially guaranteed by the U.S. government, veterans can find even lower rates than with a conventional Hybrid ARM Mortgage.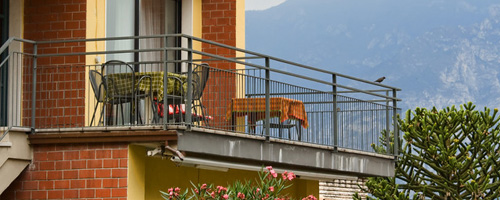 We've all heard of fixed-rate mortgages (the most popular mortgage available) and the variable interest rate options (ARMs). Well, the Hybrid ARM Mortgage for veterans uses features from both on top of the guarantee. Because of its unique combination of features, the Hybrid ARM Mortgage for veterans can save you money and give you peace of mind.
Rising rates are just around the corner, according to many leading financial experts. Fortunately, with a Hybrid ARM Mortgage will find stability and a shield from these increasing rates. Your interest rate will start lower than conventional ARMS and fixed-rate mortgages and your interest rate will most likely remain lower because of the annual and lifetime caps.
Private lenders, who have been VA-approved, give lower rates on Hybrid ARM Mortgages because of the guarantee from the government. Many veterans start their Hybrid ARM Mortgages a full percentage point lower than traditional loans.
Your interest rate will only adjust after an initial fixed period. This period usually lasts 3 or 5 years. But after the initial period is when the yearly cap is truly beneficial. The yearly cap for Hybrid ARM Mortgages is normally 1%. During any year, it can only go up 1% if interest rates are on the rise.
Another great feature of Hybrid ARM Mortgages is the lifetime cap of 5%. After the initial fixed-rate time, you can only go up a total of 5%. Since you can only go up 1% annually, assuming interest rates would continue to climb, it would take you five years to hit this cap. All the while you will be saving a lot of money for your other family needs and wants.
There is no doubt, the Hybrid ARM Mortgage provides the perfect mortgage vehicle for many veterans to save money and gain security. Contact one of our VA-approved Hybrid ARM Mortgage specialists for more information.